Blue Lace Agate Tumbled Stone
Regular price

Sale price

$9.00 USD

Unit price

per
Blue Lace Agate is a variety of banded Chalcedony, a mineral of the Quartz family. It is usually banded in layers of predominantly light blue, striped with brighter blues, whites, and even brown threads of color.
Blue Lace Agate is an amazing healing stone that is great for activating and healing the Throat Chakra.  It enhances verbal communication and expression. Carry a piece of Blue Lace Agate with you when speaking in public. It is both a grounding and spiritual stone, allowing one to bring their spiritual experiences into their everyday reality.
Our favorite crystal to give to new mothers. This emotionally supportive stone can help to balance your hormones and ease you into mother hood. Blue Lace Agate remind us to be gentle with ourselves through this transition into mother hood or expanding your family.  
Blue Lace Agate is a very supportive stone, helping with acceptance. This calming stone can help those who may be feeling depressed or worried, and is believed to bring about calm and peace. Blue Lace Agate is also used for dissolving repressive blocks that inhibit expression. Blue Lace Agate is on the rarer sides of stones and is coveted throughout the metaphysical community.
Blue Lace Agate is a great stone for new mothers. Especially helpful with postpartum depression and helping to balance hormones. 
Chakras: Throat (primary)
Each stone will vary in size but typically range from 20-50mm and 10-30 grams.
Share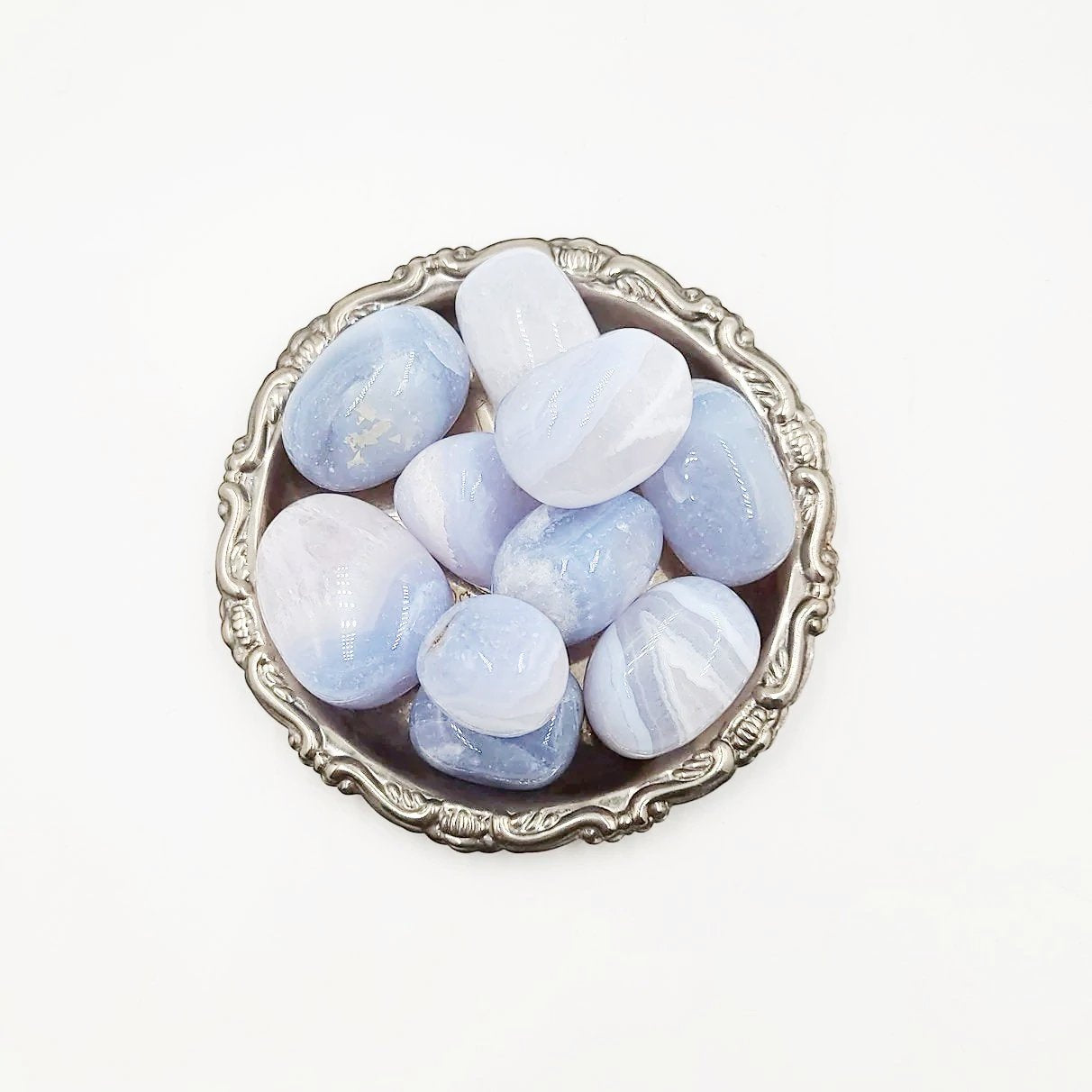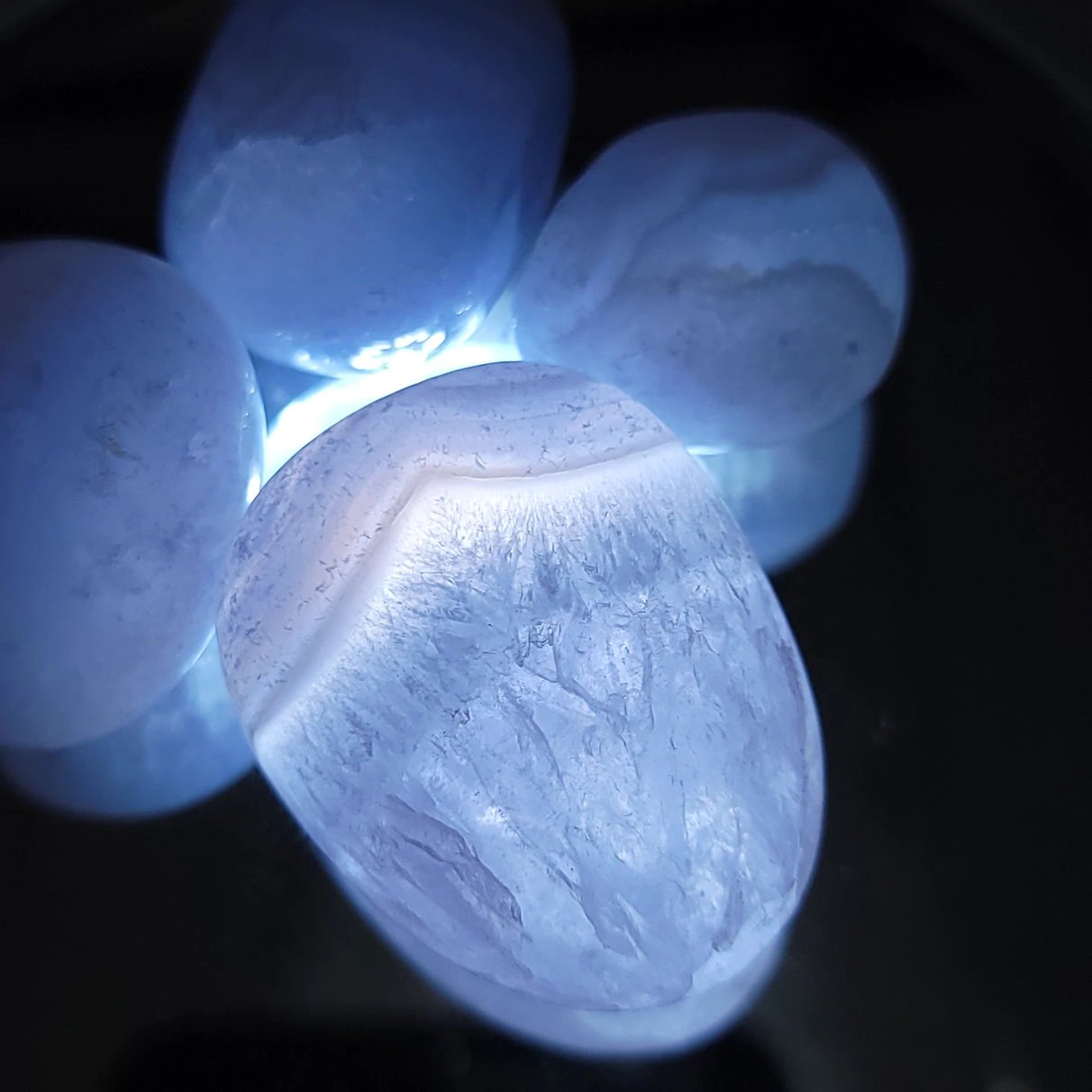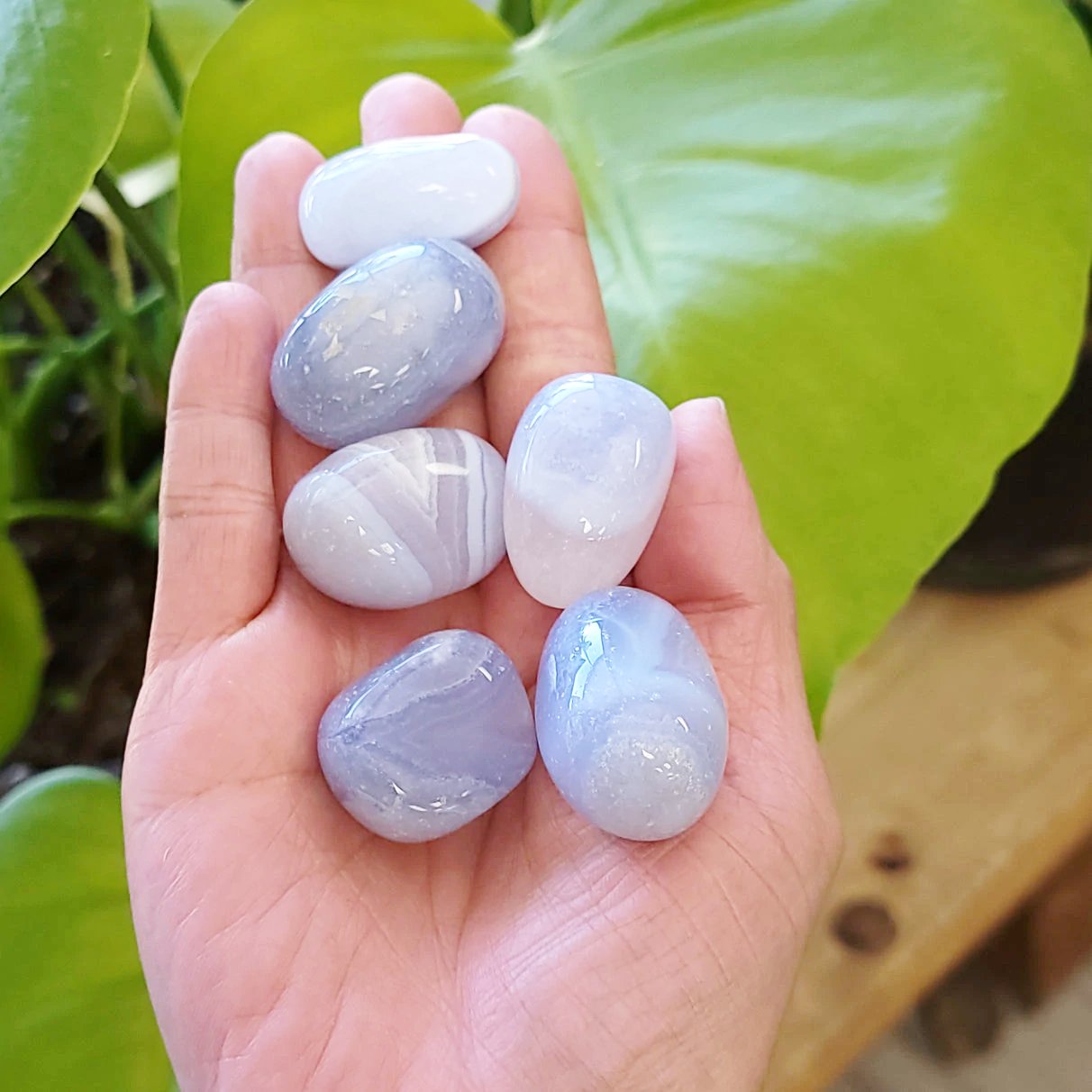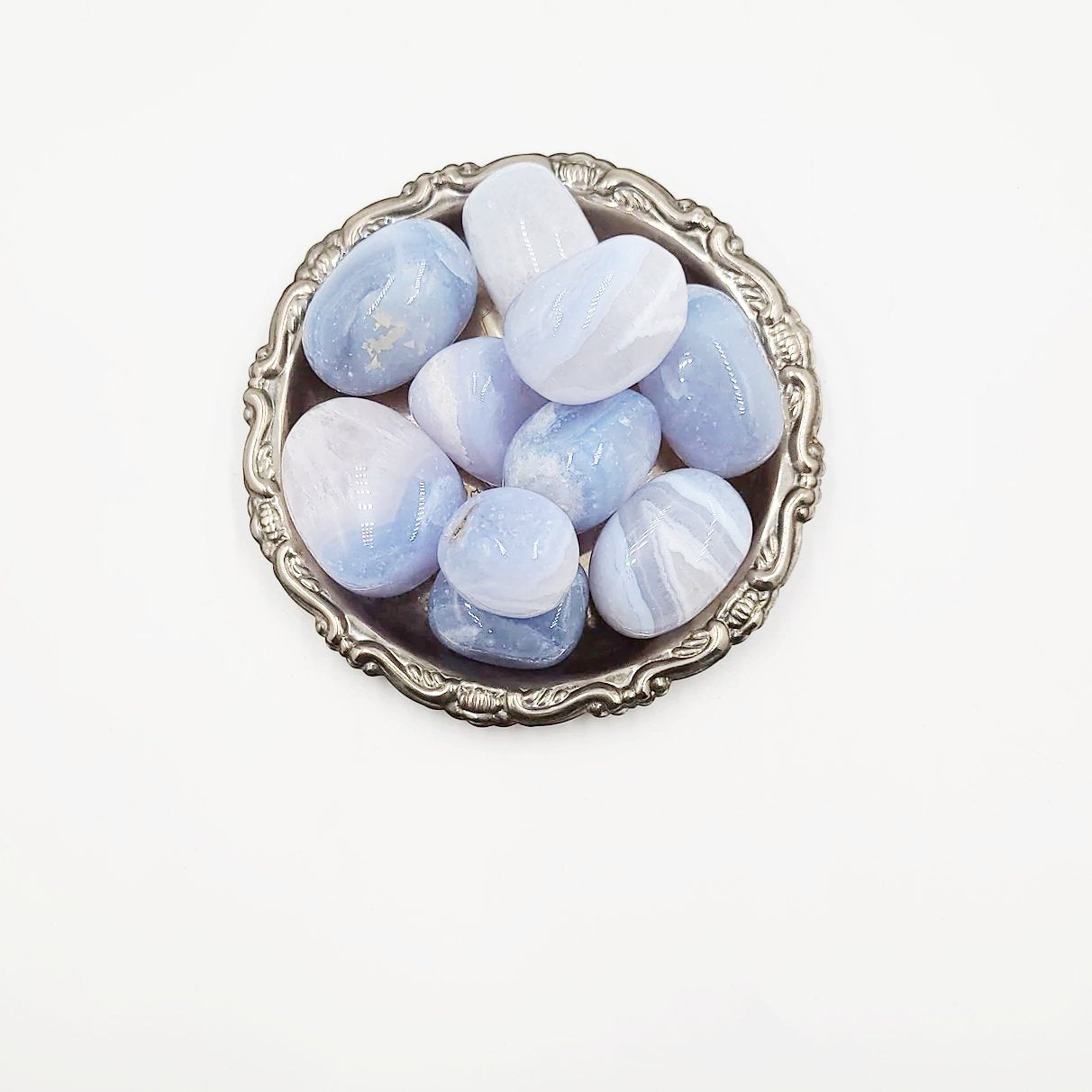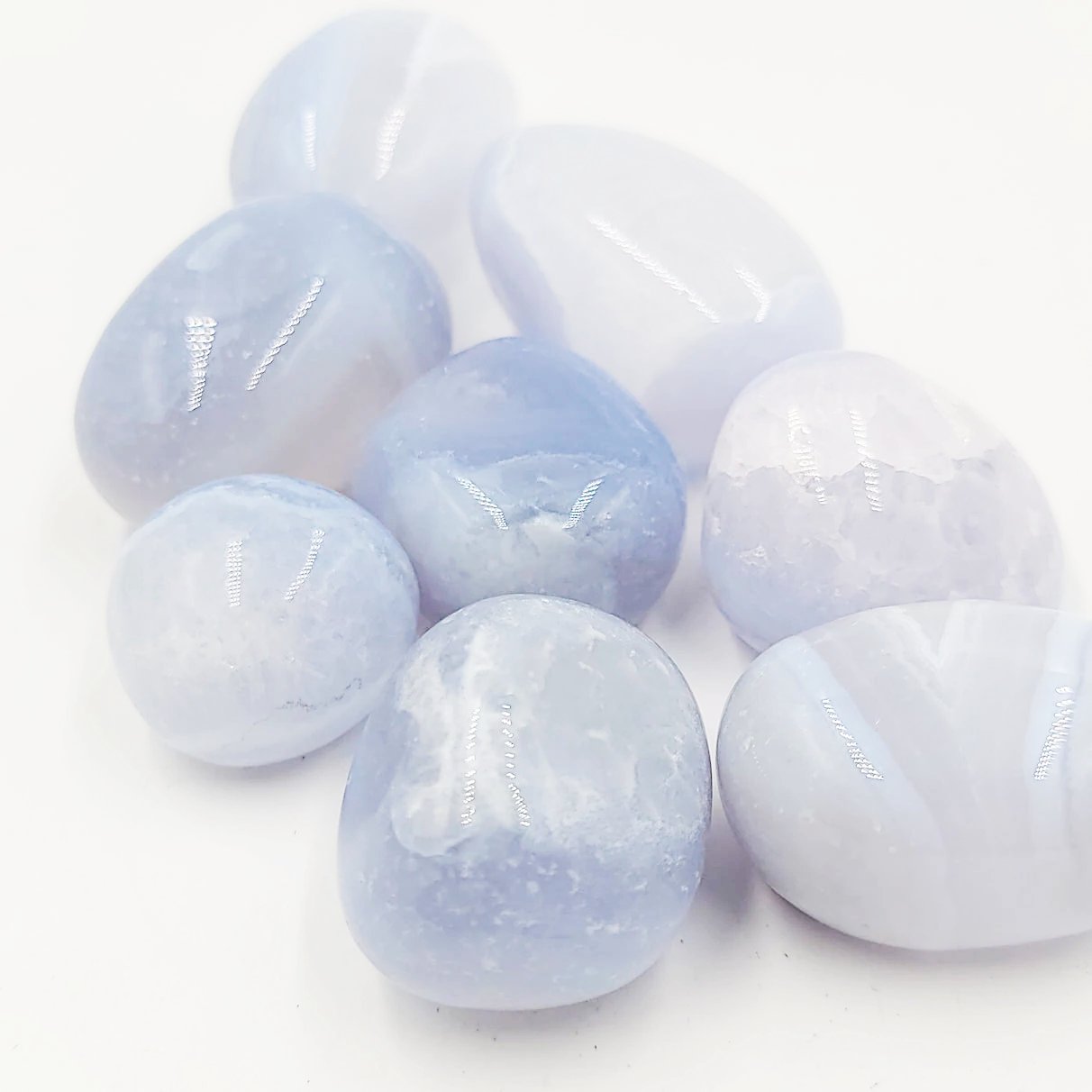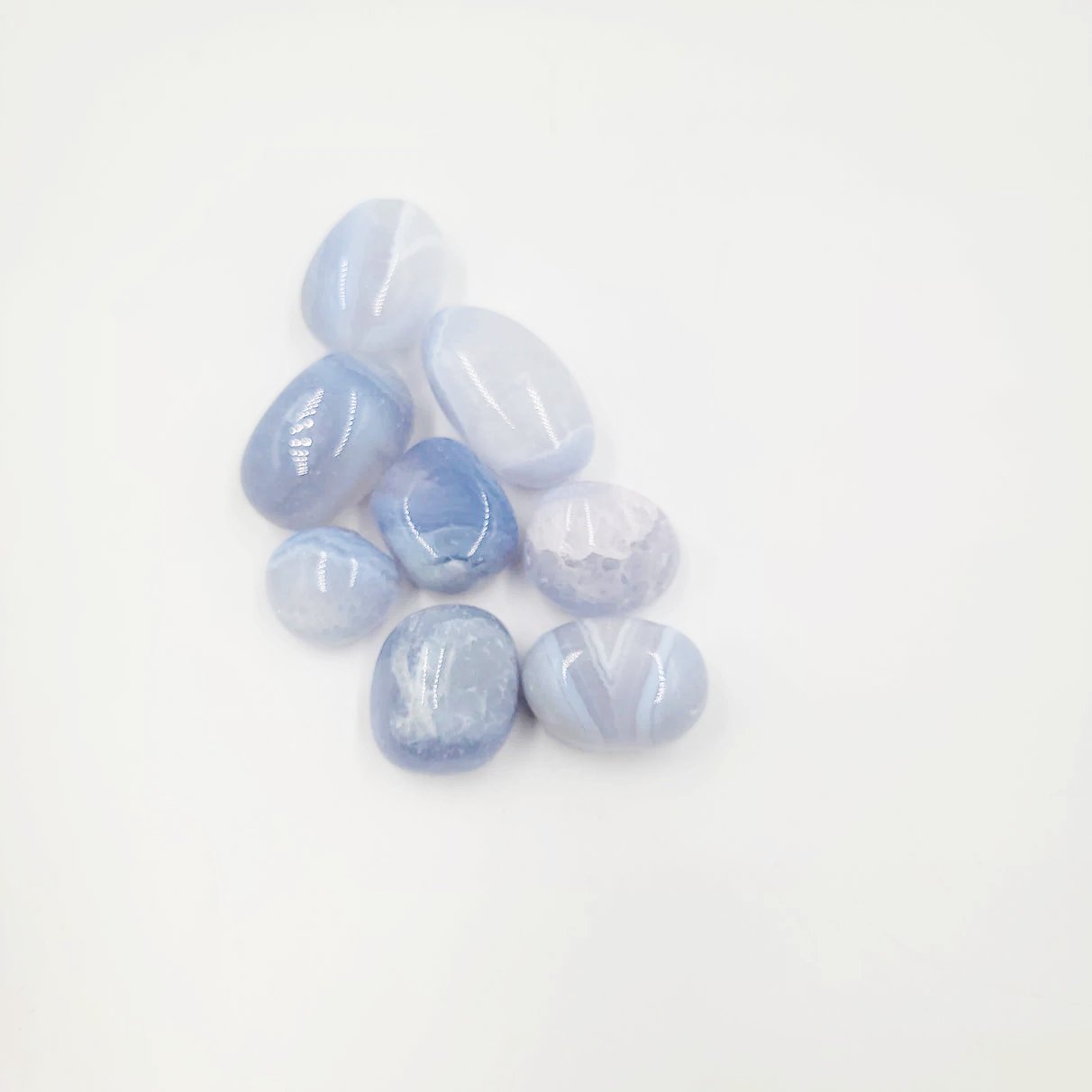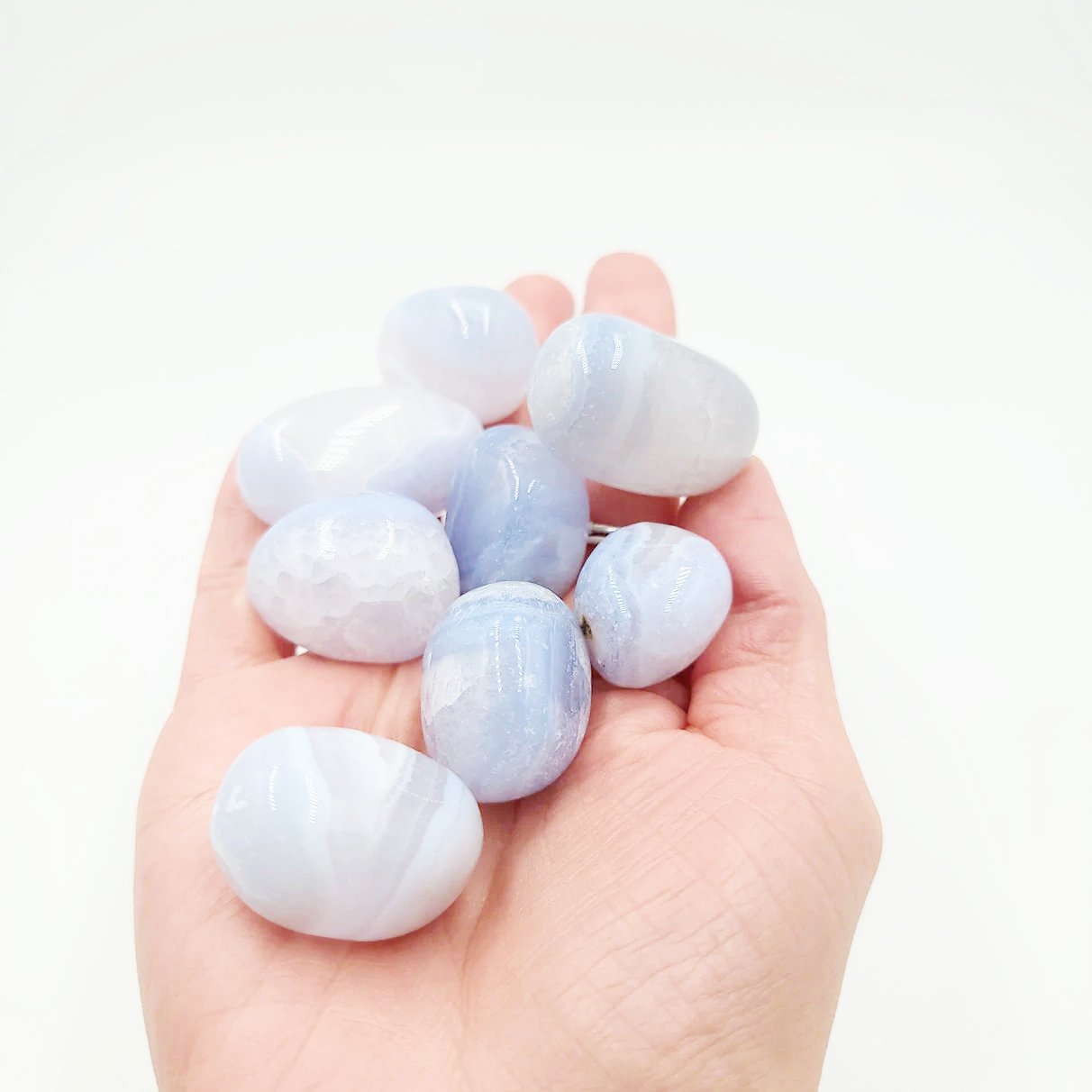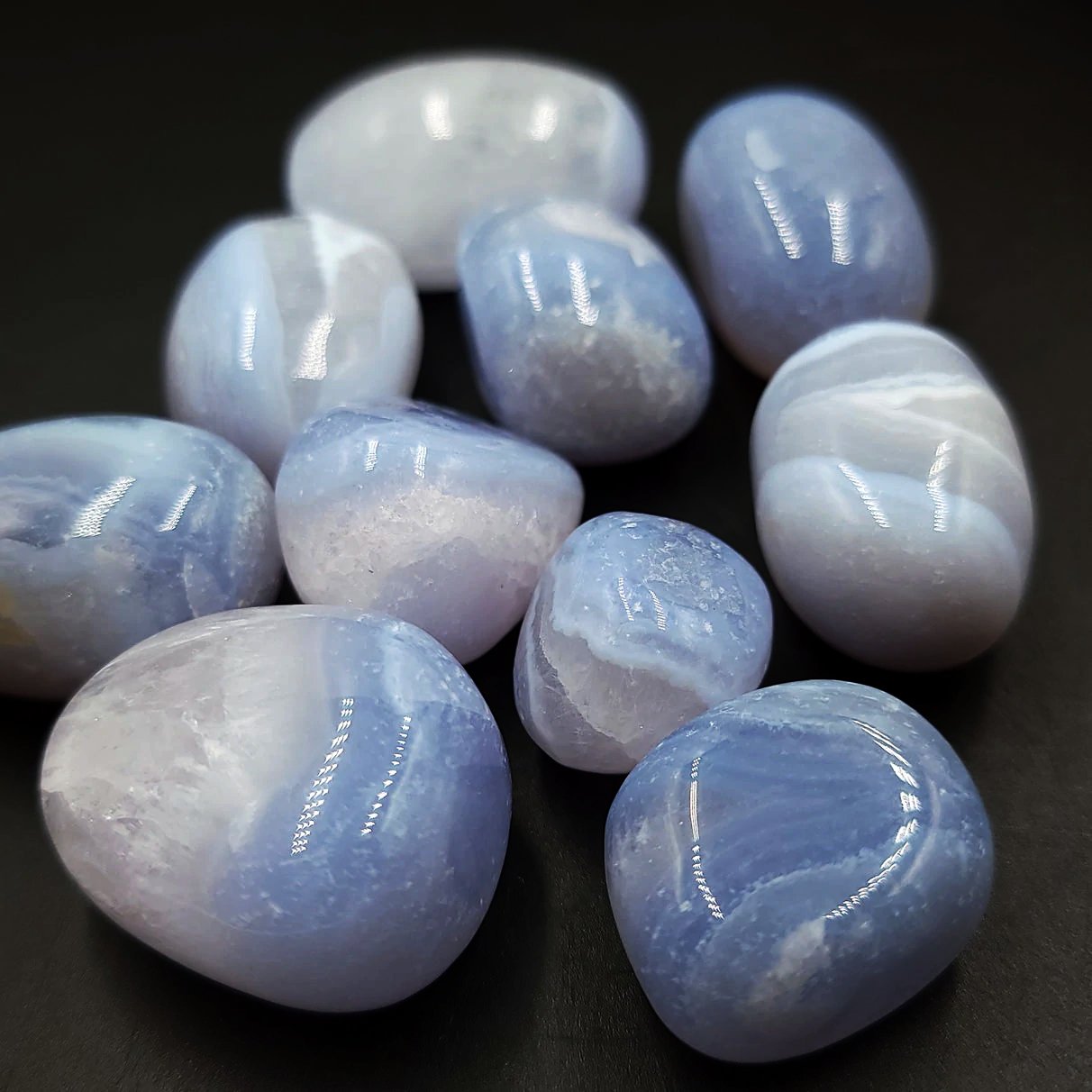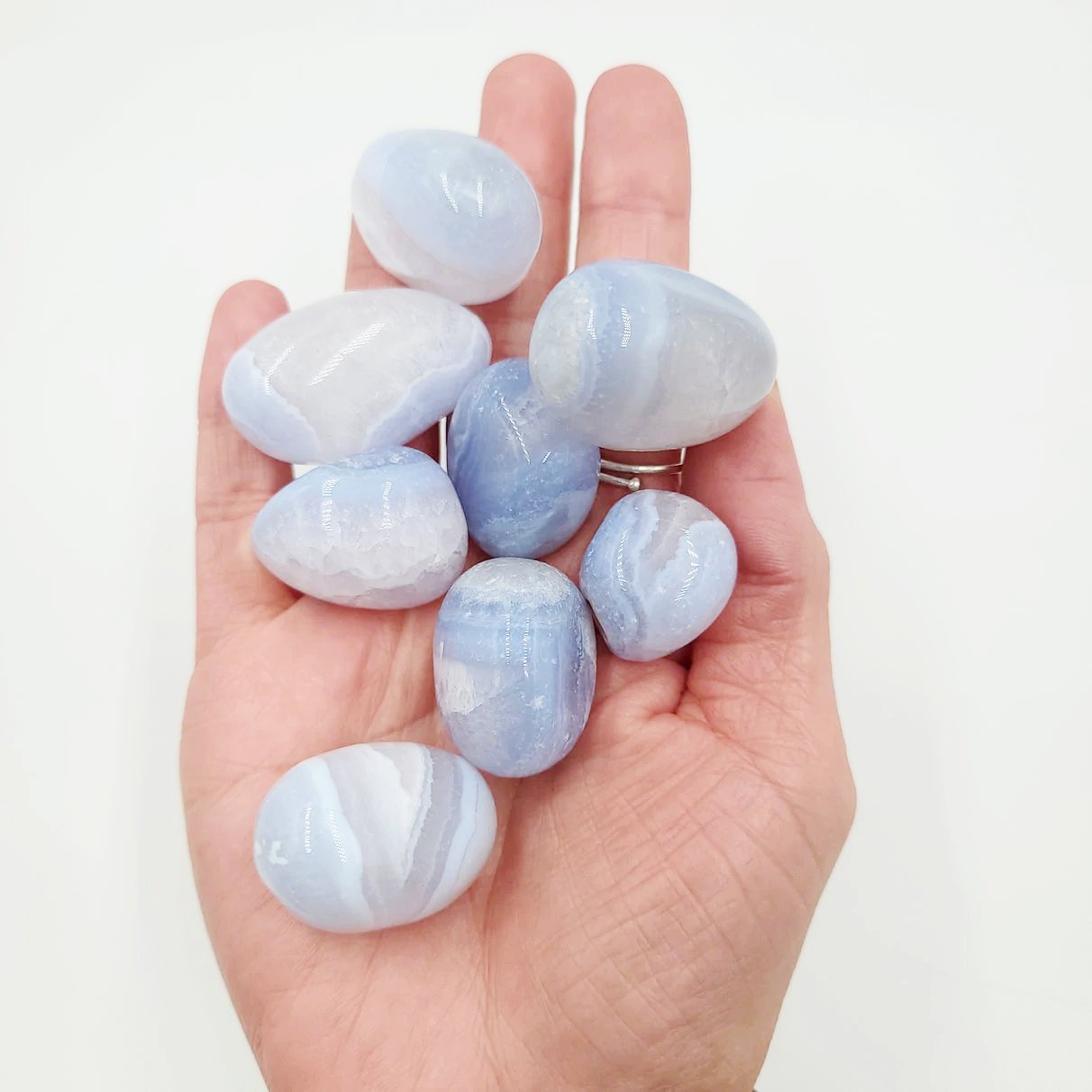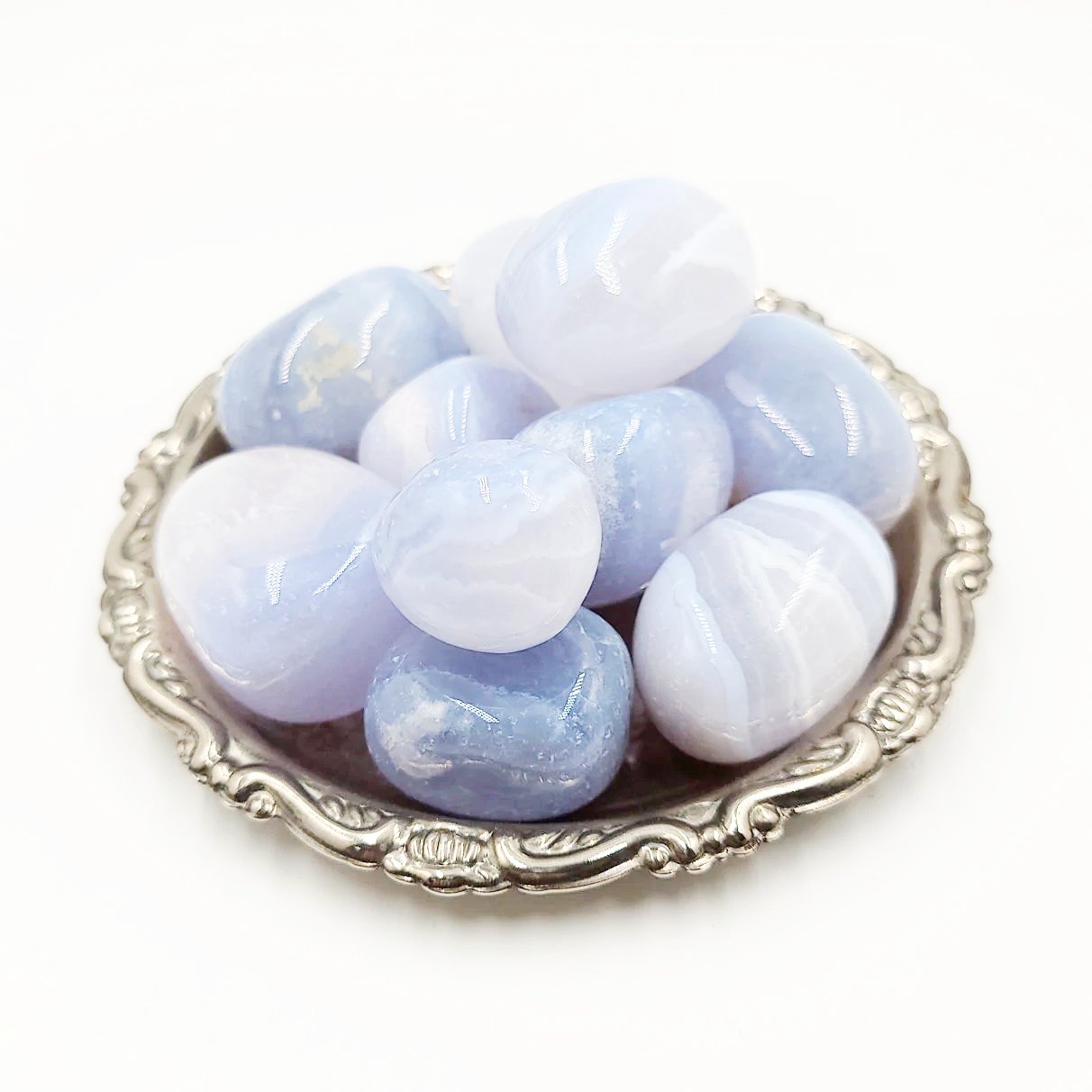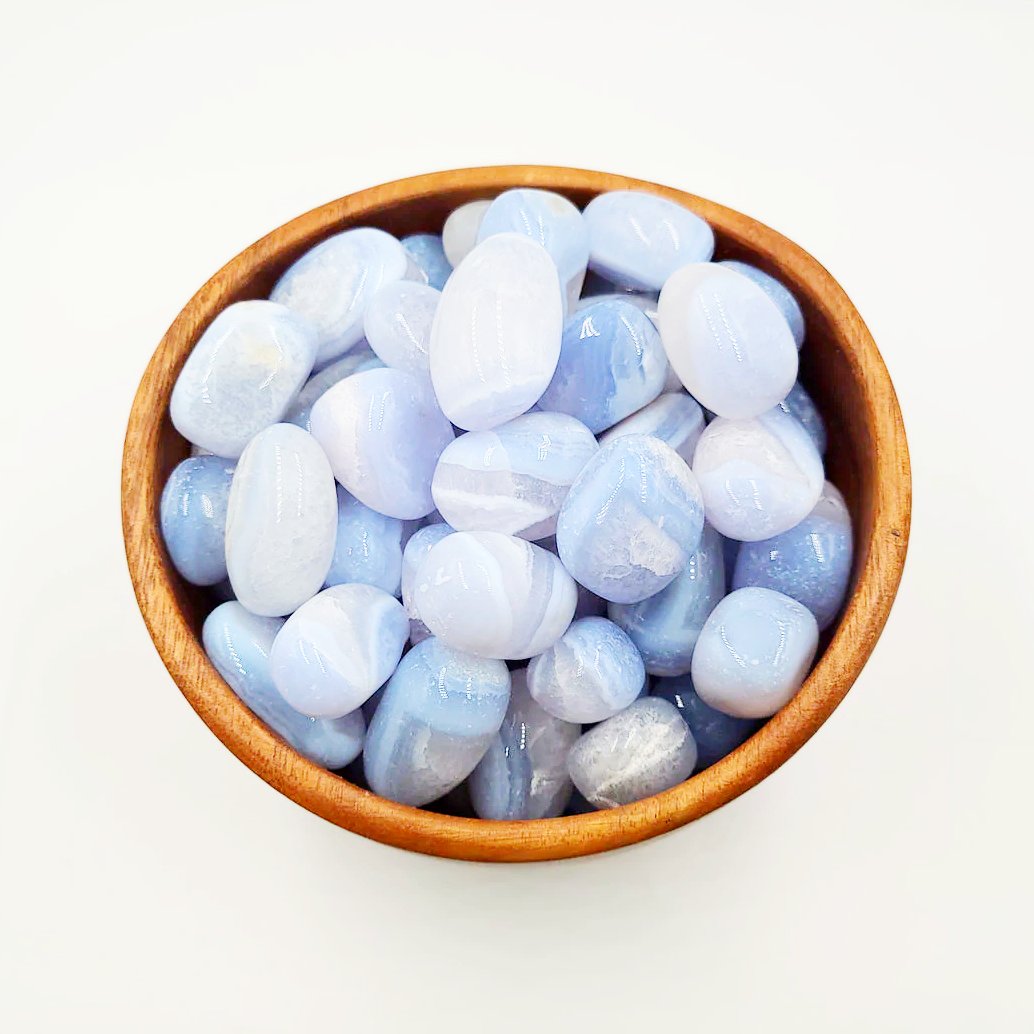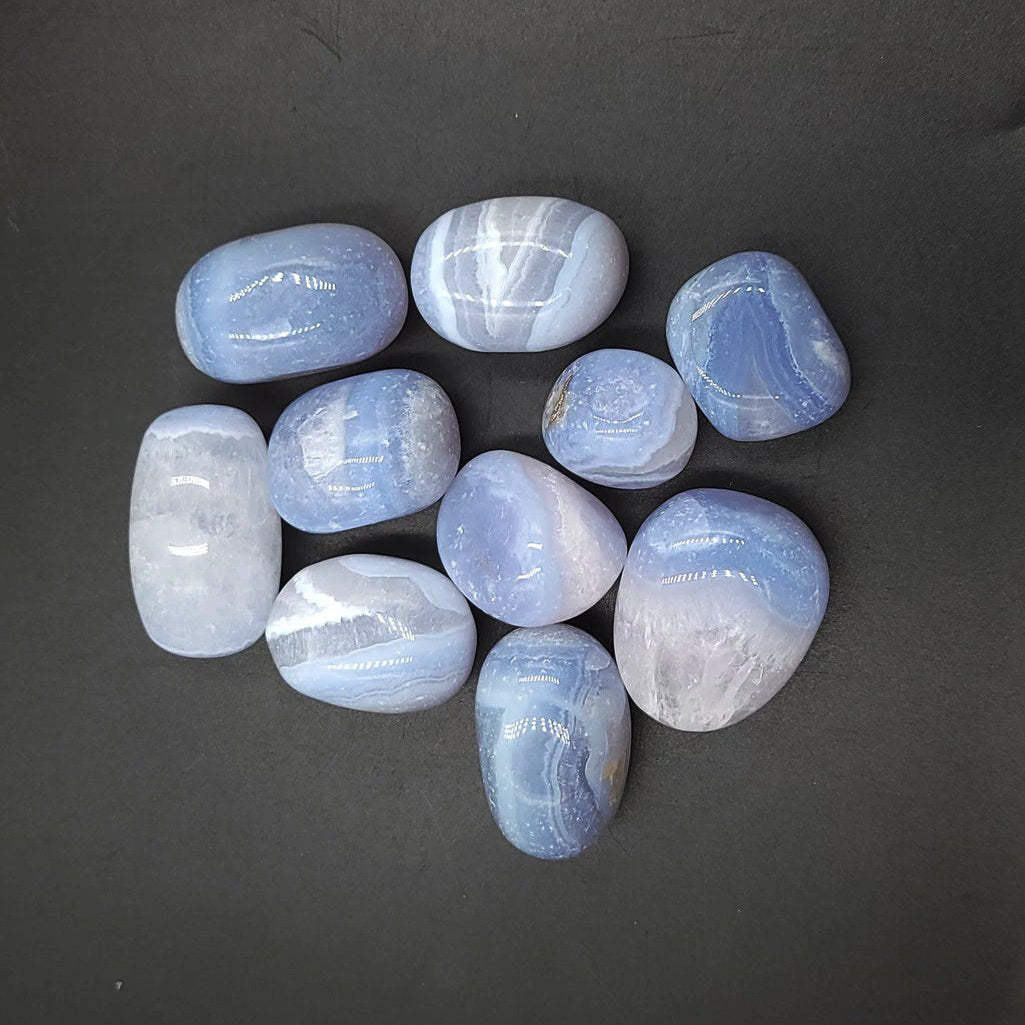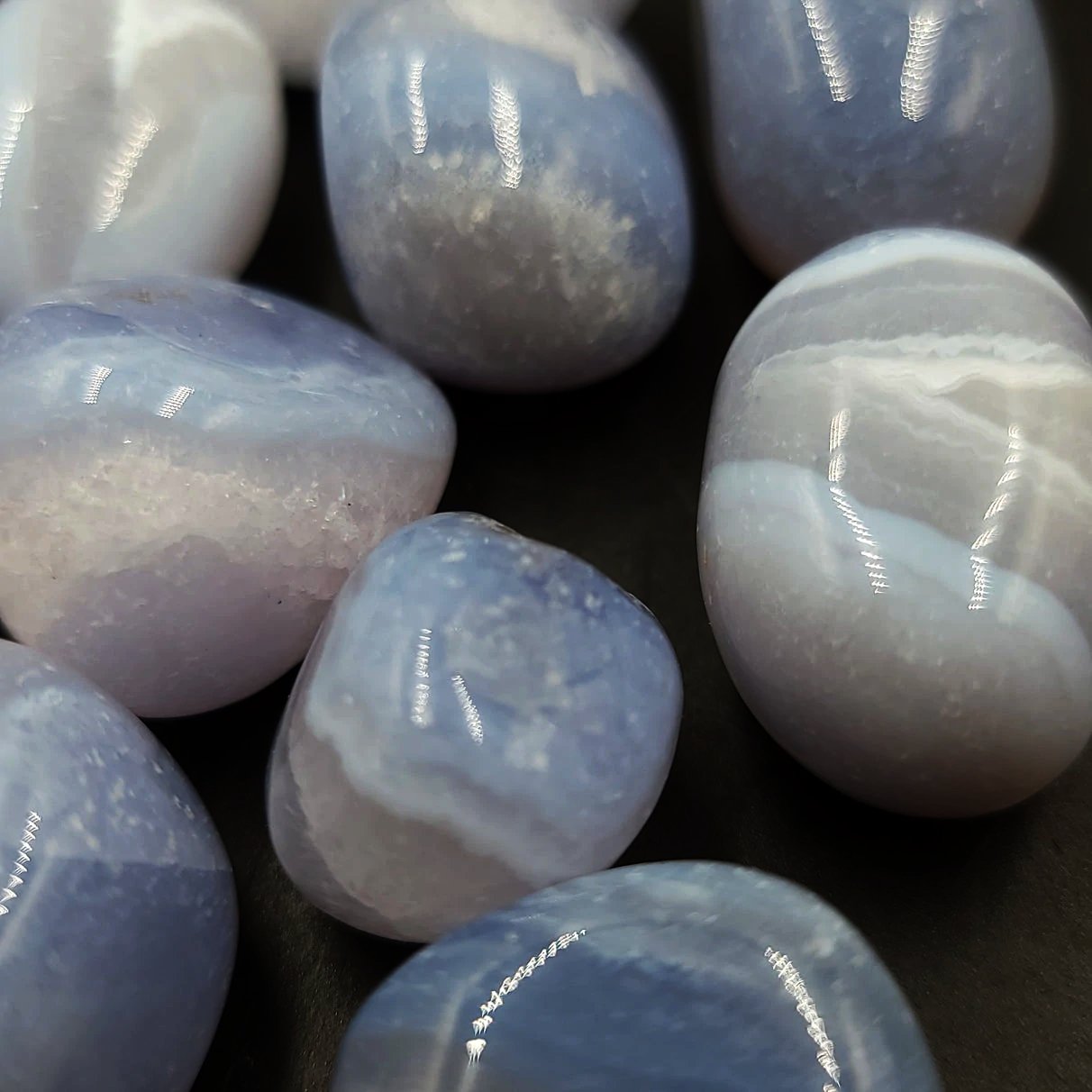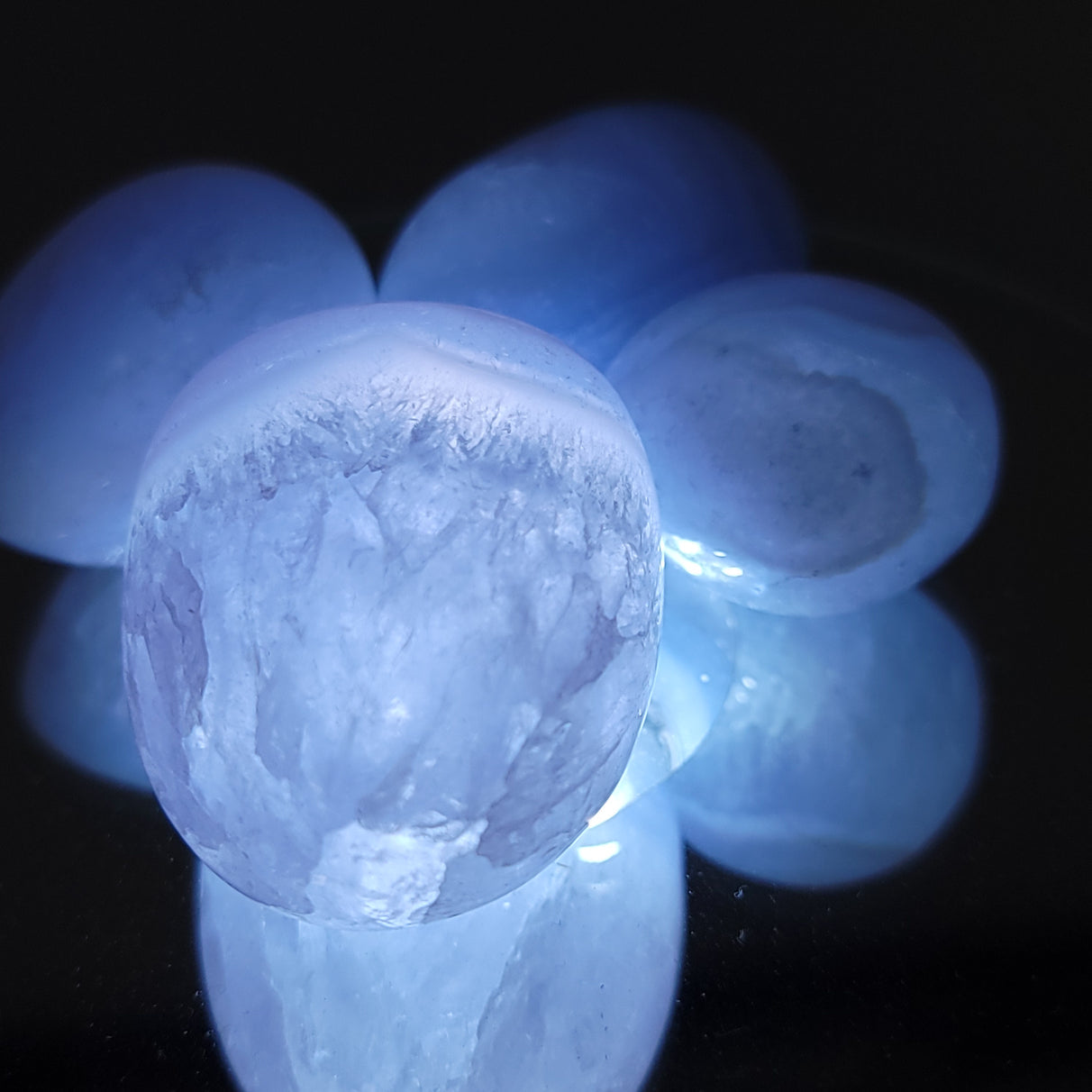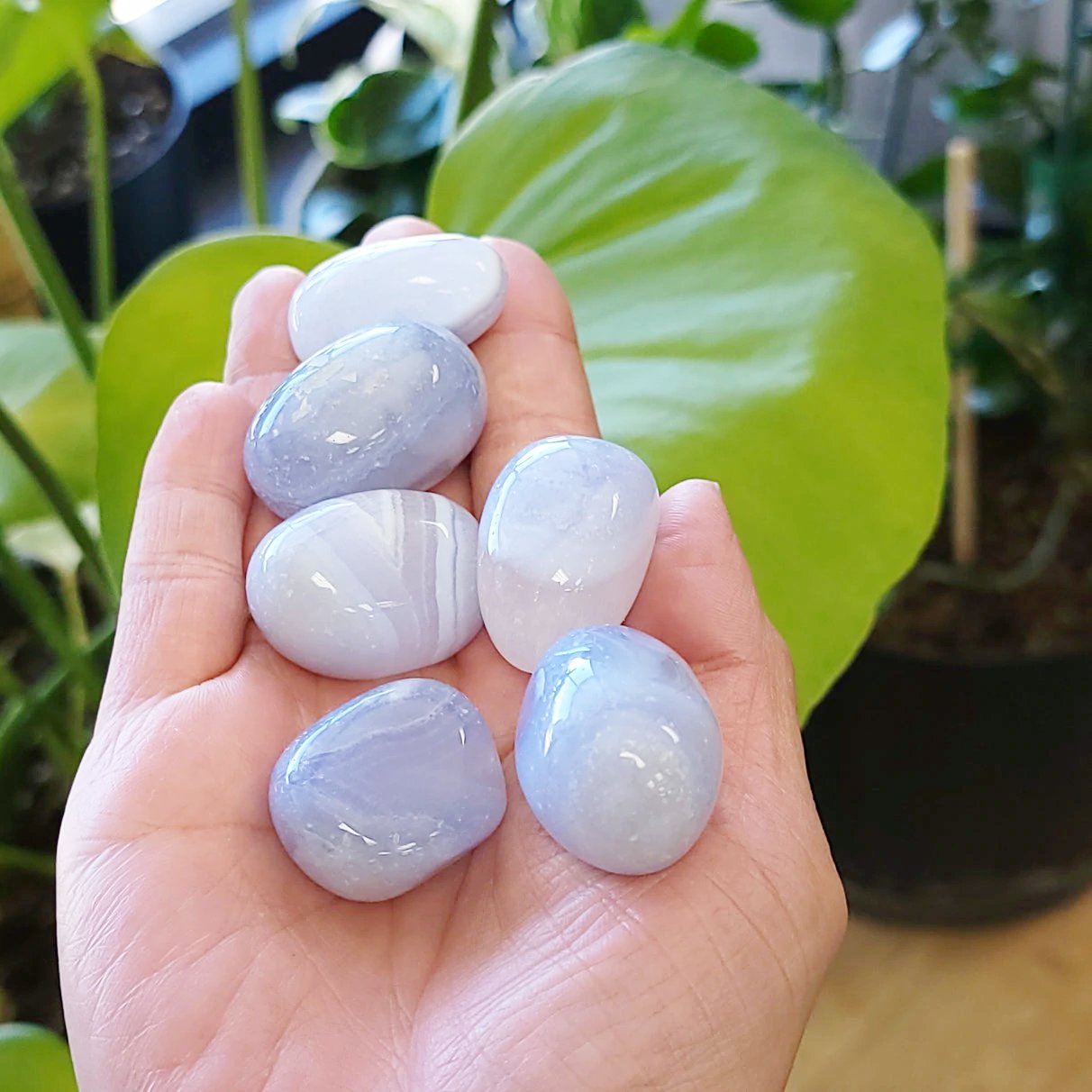 lovely!
its a beautiful piece of blue lace agate, im very happy with it! the layers are easily visible and the color is stunning
lovely!
its a beautiful piece of blue lace agate, im very happy with it! the layers are easily visible and the color is stunning