Chakra Gemstone Chip Bracelet Crystal Stone Bracelet
Regular price

Sale price

$5.00 USD

Unit price

per
Clear Quartz - Crown
Clear Quartz is often used to cleanse, open, activate, and align all of the chakras, starting and focusing on the Crown Chakra.
Amethyst - Third Eye

Amethyst connects the physical plane with higher realm, making it a good choice when working with the Third Eye Chakra. Amethyst also provides a wonderful peaceful energy for meditations.
Sodalite - Throat
Sodalite reminds us of the power of the spoken word and is one of the best stones to use when opening and balancing the Throat Chakra.
Green Aventurine - Heart
Green Aventurin can help one to connect to divine love, activate the Heart Chakra and to accept all things in life as gifts.
Citrine - Solar Plexus

Citrine is known as one of the best stones for prosperity, wealth, luck and energy. Citrine is believed to keep bad energies away from you and shine light into the toughest of situations.

Carnelian - Sacral
Carnelian helps you to clear blockages between the Sacral and Third-Eye Chakras. Orange Aventurine can be used to enhance personal will by channeling energy through the Sacral Chakra.
Brecciated Jasper - Root
Brecciated Jasper stimulates the Base, or Root Chakra, located at the base of the spine and is the foundation of physical and spiritual energy for the body.
Size: 6 1/2"
Share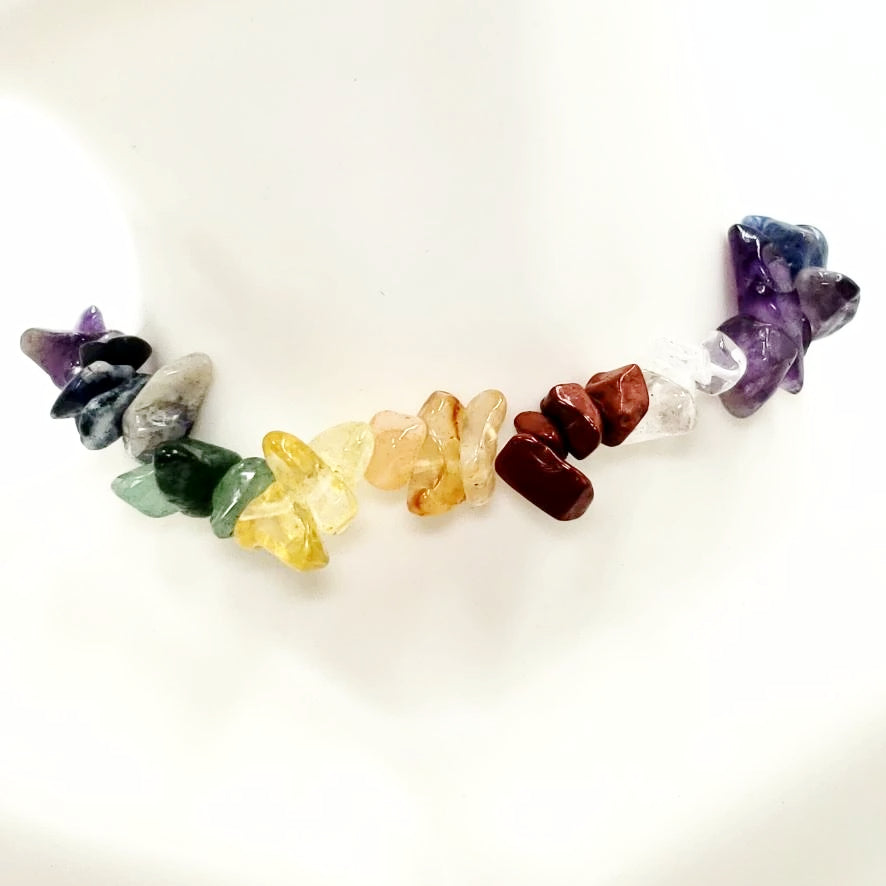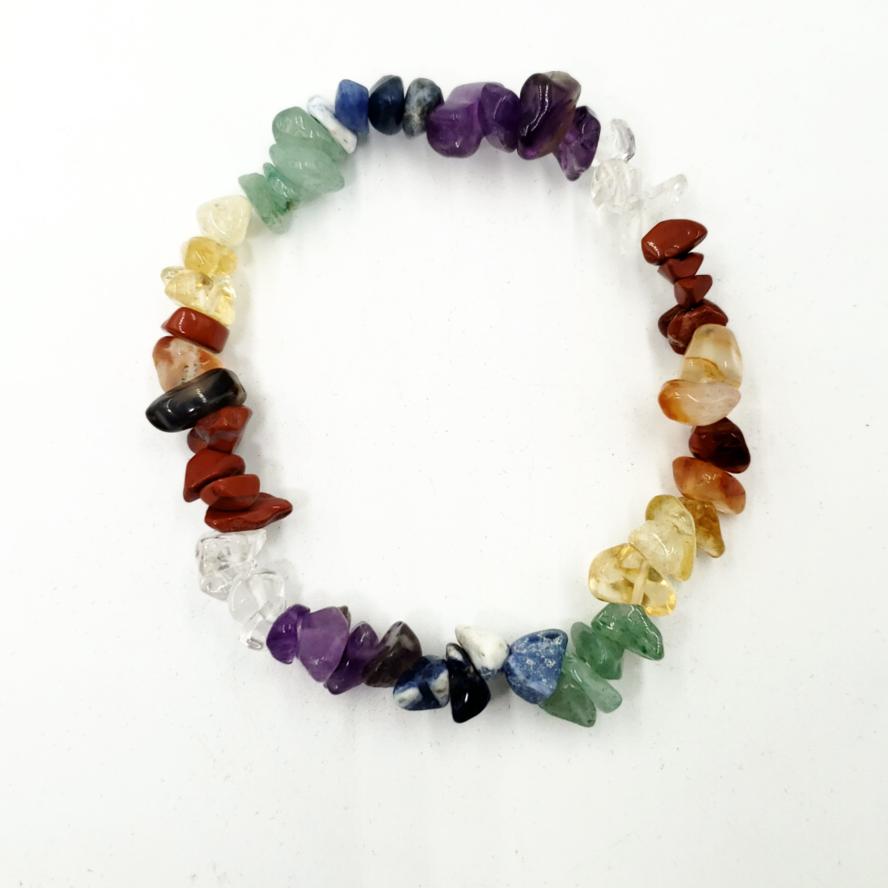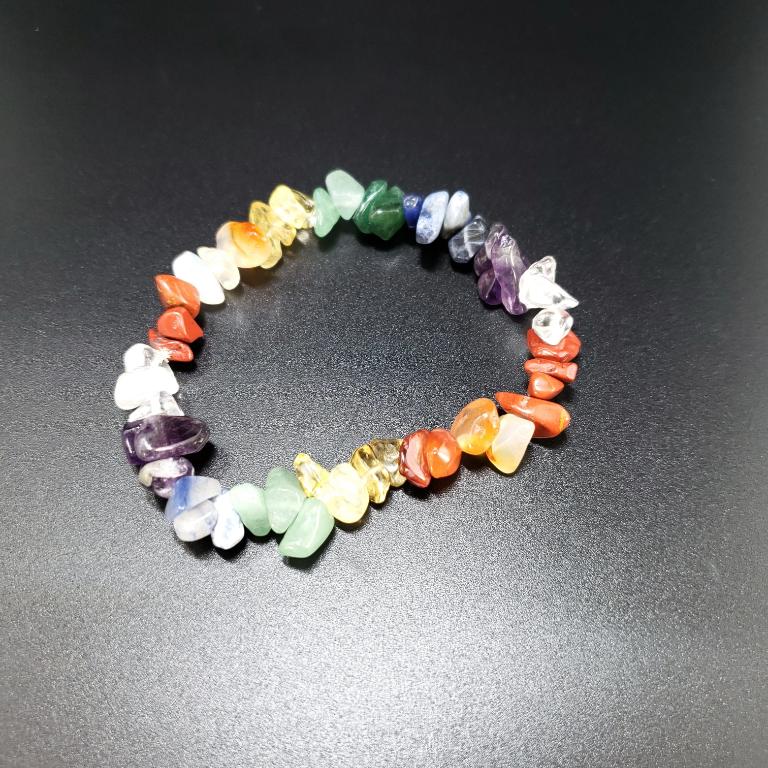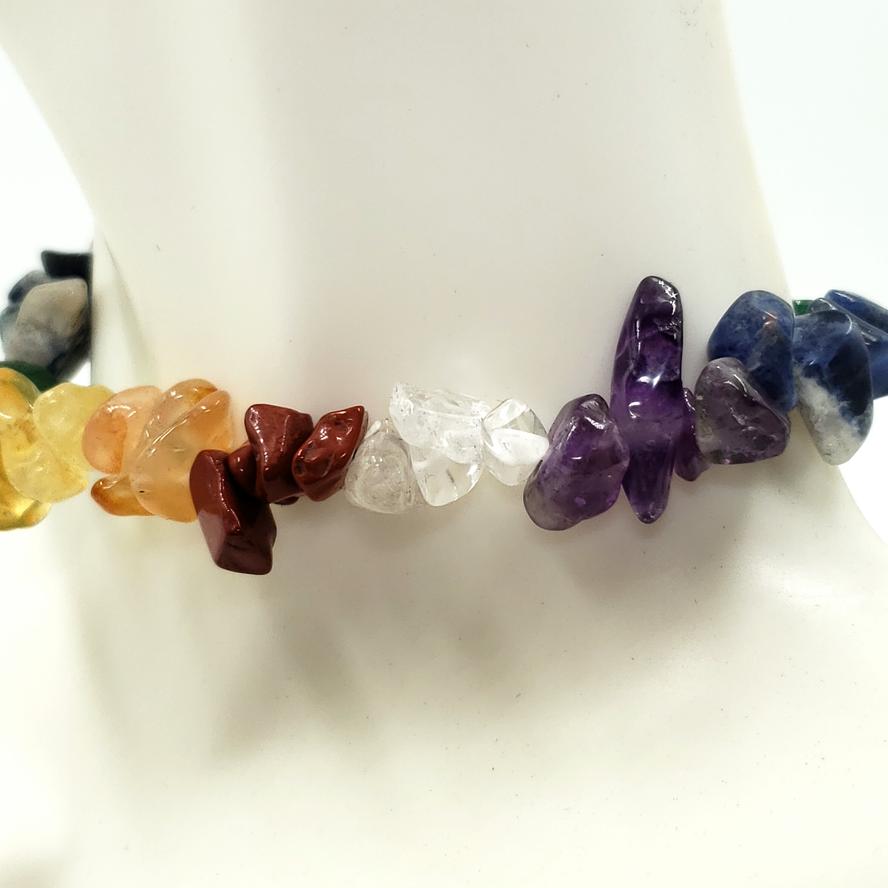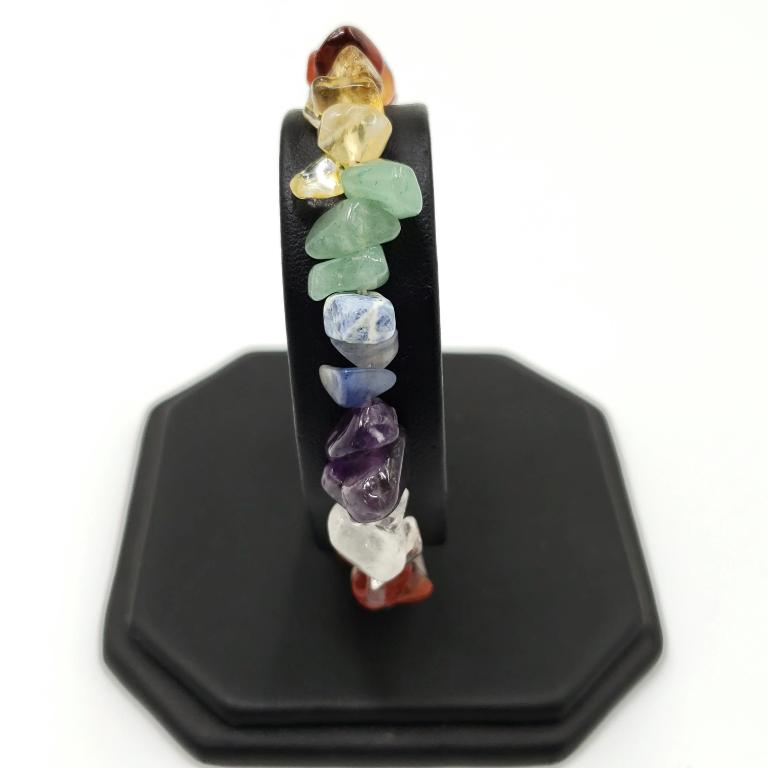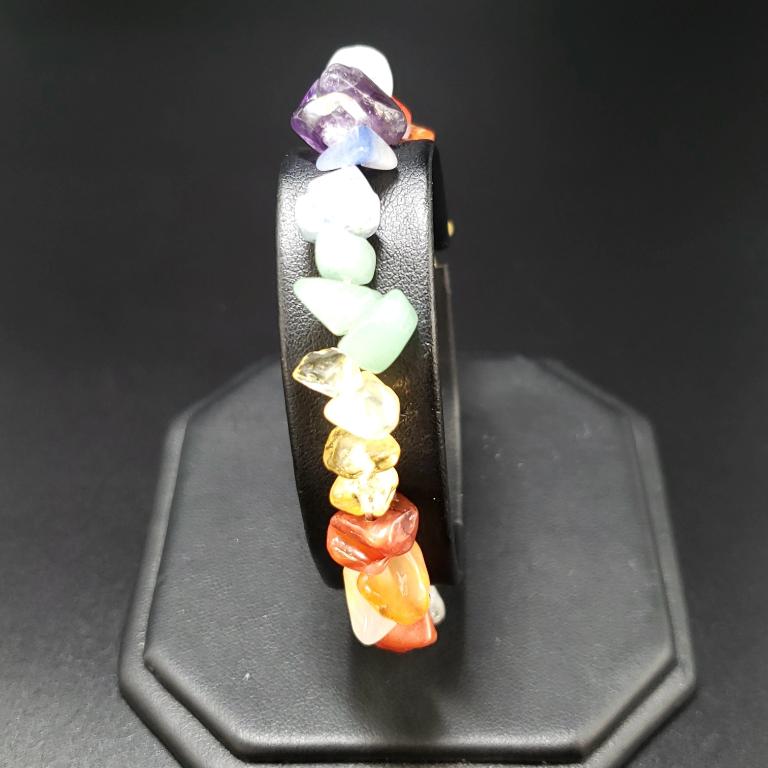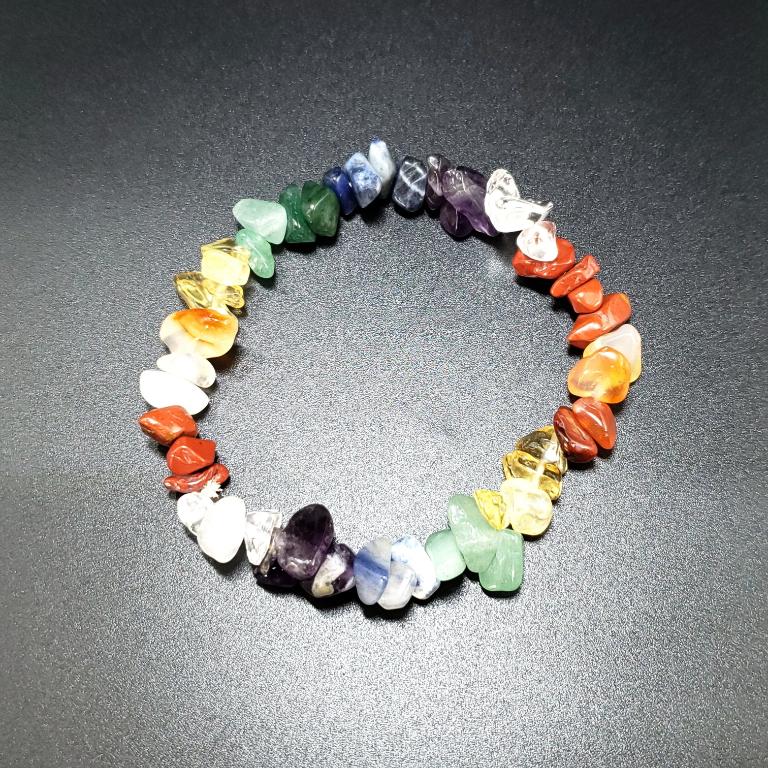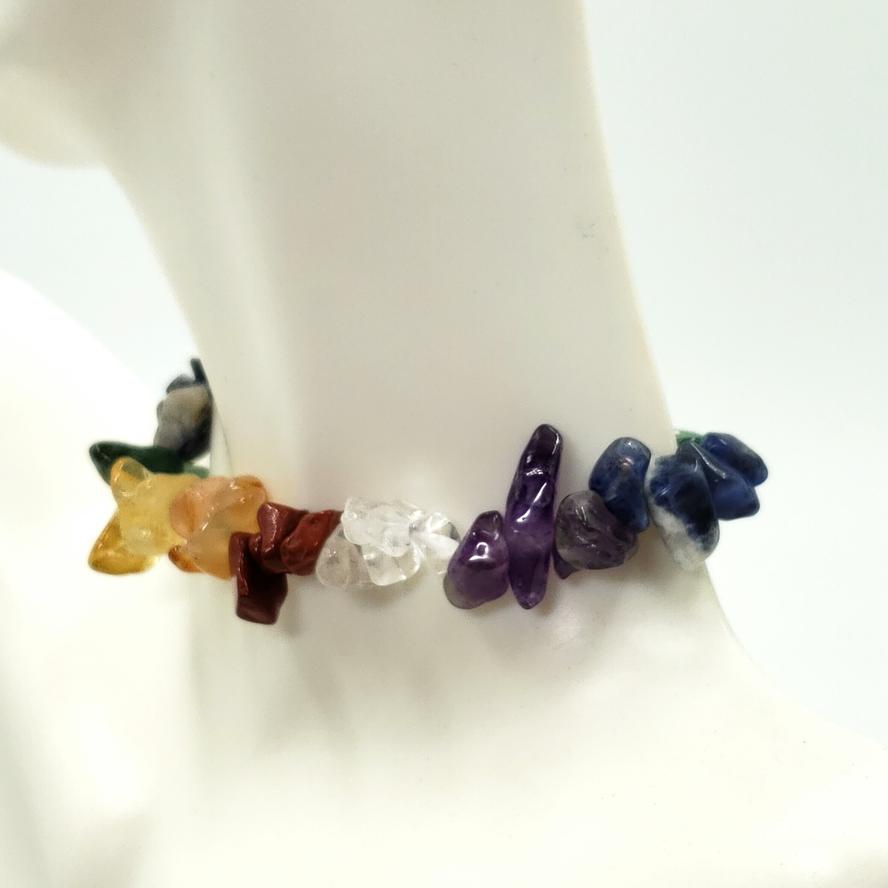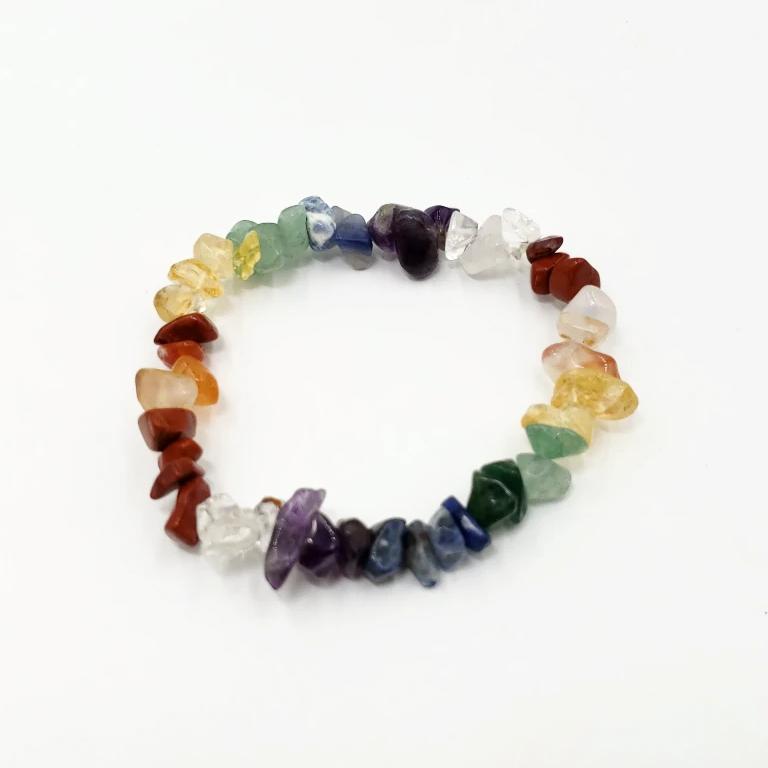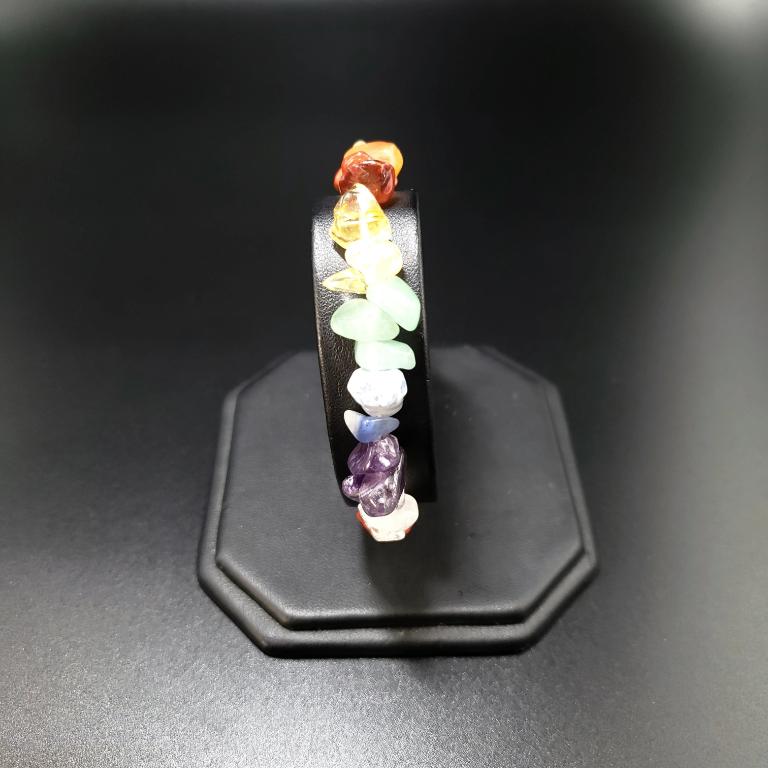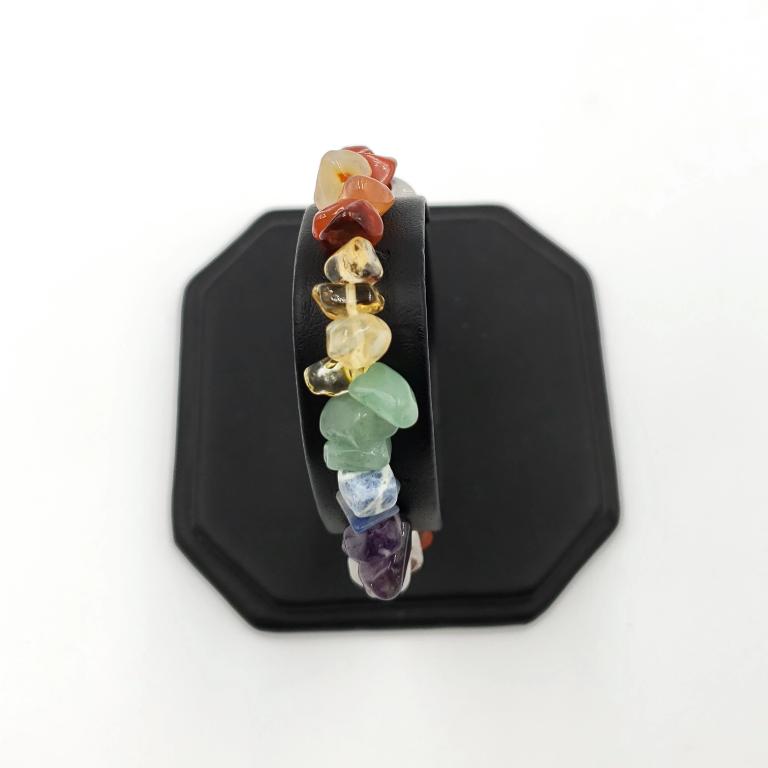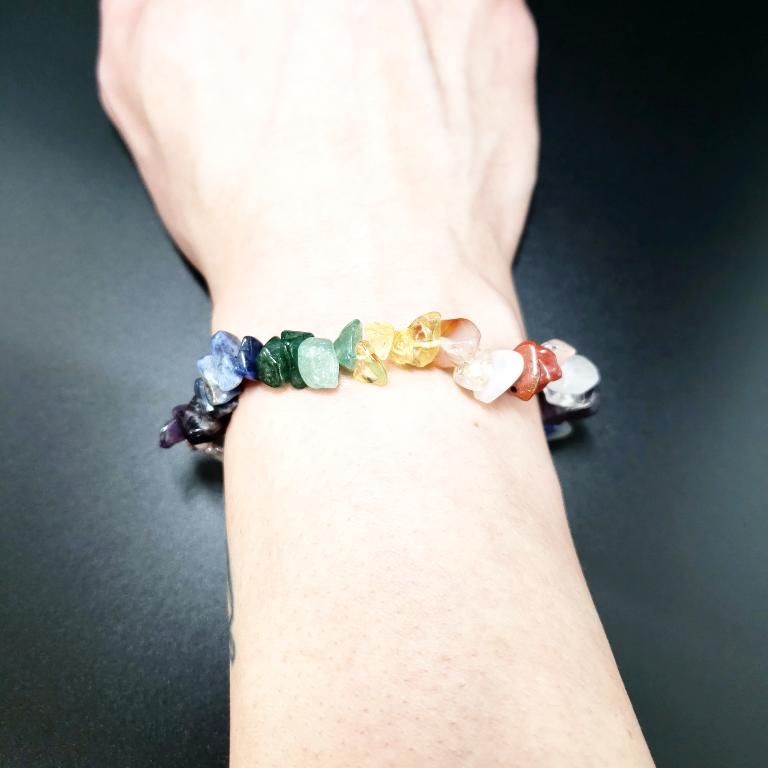 Gemstone chip bracelet
I love the bracelets. I feel like I thought they would be more vibrate in color, but overall. I like. Gratitude
Absolutely Satisfied
Love love looooove these crystals, so pleased this is my second order and I will continue to order from you guys. Much love
Gemstone chip bracelet
I love the bracelets. I feel like I thought they would be more vibrate in color, but overall. I like. Gratitude
Absolutely Satisfied
Love love looooove these crystals, so pleased this is my second order and I will continue to order from you guys. Much love